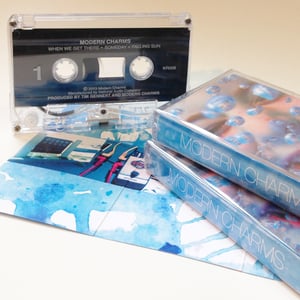 $

6.00
Modern Charms are a trio formed in San Francisco, California, with geographical tendrils spreading outward to the Pacific Northwest, and far-reaching aesthetic roots in dream pop and blissed-out fuzz rock. Their debut recording glides through six tracks of gorgeous guitar damage and crystalline female melodies.
Now in a second pressing with expanded insert.
Cassettes ship with digital download card.
From Kram Records